Tracing our roots back more than 50 years, Avoya Travel® is a company built on the simple beliefs of family, unity and love of travel. From humble beginnings, Avoya has grown into one of the world's most innovative marketing and travel technology companies.

We created a unique platform that uses technology to bring human touch back into the vacation planning experience and puts independent travel experts at the forefront.

While we've stood by our commitment to continuous innovation as the industry evolves, our brand's purpose – enriching lives through inspiring travel experiences – remains the same.

Creating the Travel Brand of the Future
Built on a strong foundation of over fifty years of travel expertise, Avoya Travel® is continuously recognized in the industry as one of the most innovative marketing and travel technology brands. And that innovation isn't slowing down any time soon. In fact, a new era is just beginning.

This past year, we've taken bold steps to differentiate ourselves in the marketplace and to continue aggressively growing the Avoya Travel Network™, focusing on investing heavily not only in the Avoya Network of Independent Agencies, but in the Avoya Travel® platform and brand as well. We've ramped up our support staff, hiring the best talent that's out there at a rapid pace to continue building and revolutionizing our technology, marketing, data intelligence, support resources and so much more.

Oftentimes when companies speak about growth, they are simply referring to size. But at Avoya, our focus is growth in all aspects of what we do. With ambitious goals for growth set for the future, we're aiming to substantially develop our travel platform to become industry-leading and to support in achieving those targets.

Let's meet the talented team of innovative thinkers behind the scenes at Avoya Travel!

A Strong Team of Leaders

Co-CEOs
The next generation of Andersons are continuing the family legacy of innovation and industry leadership. As Co-CEOs, Jeff Anderson and Michael Anderson will lead Avoya into the future of travel, inspiring future company evolution.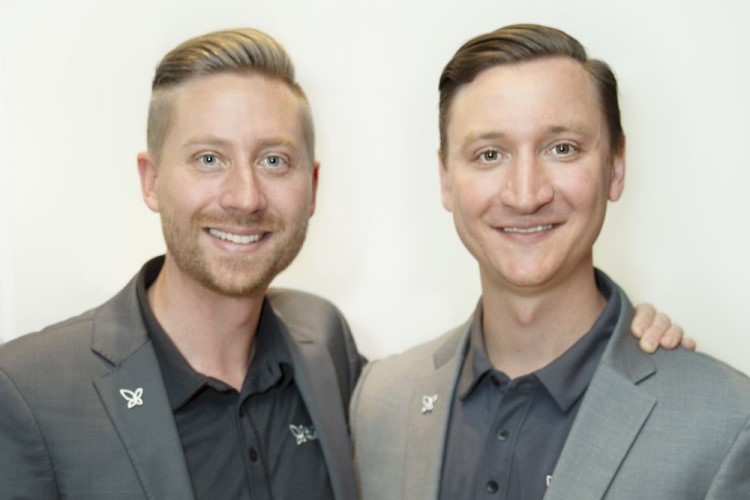 Avoya Travel Co-CEOs Jeff Anderson (L) and Michael Anderson (R).

For almost 20 years, Jeff and Michael have shared responsibility in growing the business with their complementary skill sets. Jeff's ingenuity in sales and marketing and Michael's talent for developing technology have harmoniously helped grow Avoya and advance our unique approach of integrating technology and people to improve the vacation planning experience and generate more success for travel professionals and suppliers.

Strategic Leadership Team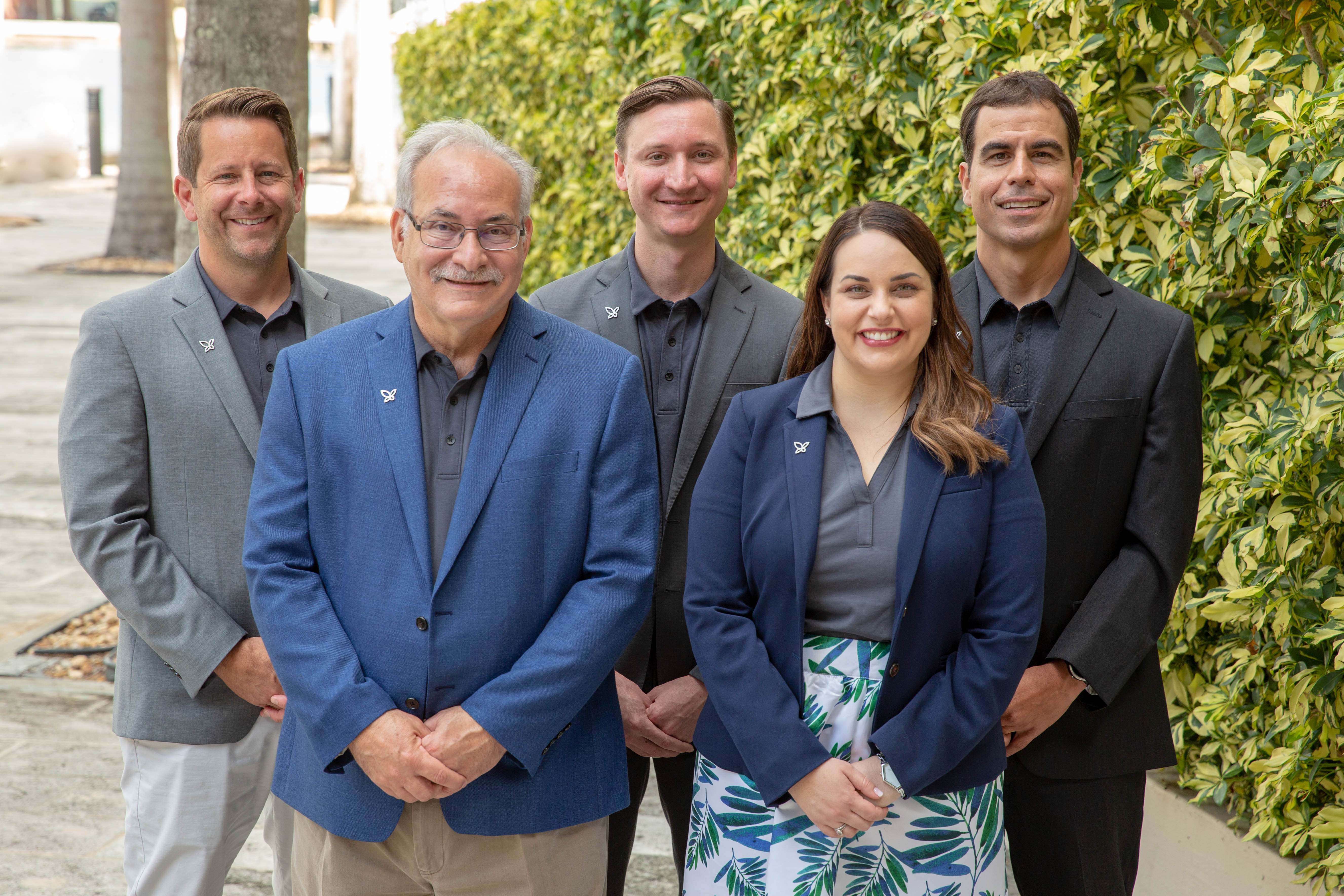 Pictured left to right: Sam McCully, Steve Hirshan, Michael Anderson, Ashley Hunter and Daniel Rego.

Sam McCully, Senior Vice President of Marketing, joined the Avoya family in 2013. Instrumental in developing Avoya's brand strategy, Sam has led the company's award-winning marketing initiatives that have generated more success for both travelers and new Independent Agencies in the Avoya Network.

A key leader, Sam has been influential in creating more modern and interactive ways for Independent Agencies to connect with travelers. His teams are delivering more personalized content and better online experiences to consumers while creating stronger customer value and retention. Interested in learning more about our marketing efforts designed to help your business succeed? Check them out here!

Steve Hirshan, Senior Vice President of Sales, brings over 30 years of travel industry experience to the Avoya team. Starting as an Independent Agency owner, two years later Steve joined the executive team and he currently leads initiatives that support Independent Agencies with all aspects of their business.

As part of growing the future of travel, we're investing more into helping Network members grow sales and improve workflow. Avoya is increasing Independent Agency support with enhancements to our patented Travel Agency Operating System™ - Agent Power™, an expanded Mastermind Program™, a new in-house education program specifically designed for those new to the travel industry, Travel Agent Education Powered by Avoya and much more.

Cultivating supplier partnerships and overseeing corporate planning and operations, Ashley Hunter capitalizes on her more than 15 years of leadership experience at Avoya in her role as Senior Vice President of Partnerships.

Her teams are driving company success by expanding supplier partnerships to generate new markets of customers and growing Avoya's portfolio into new travel spaces, including land vacations, all-inclusive resort space and more.

Daniel Rego, Senior Vice President of Business Intelligence, brings almost 20 years of expertise to Avoya. He has played a critical role in leveraging data analysis in strategic business decisions and driving sales growth. Daniel and his team play a crucial part in shaping our future.

Co-Founders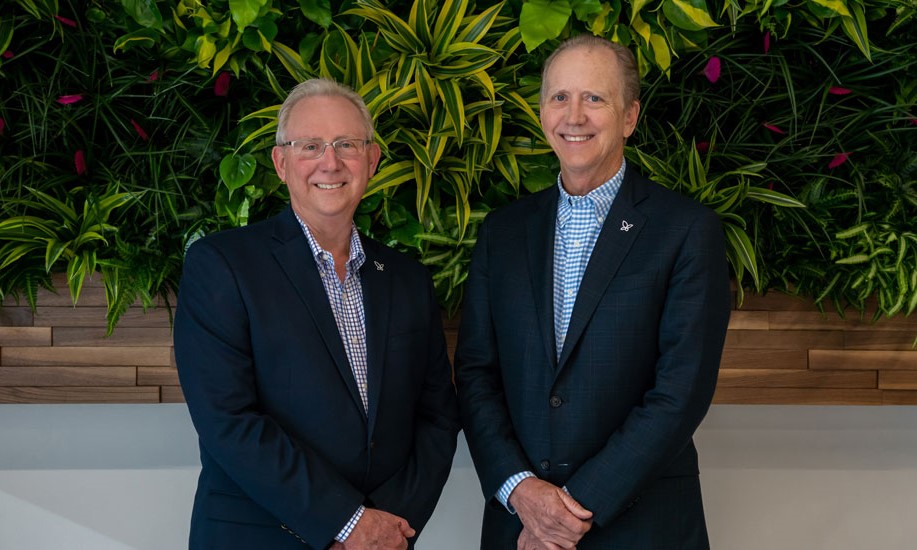 Avoya Travel Co-Founders Brad Anderson and Van Anderson.

Over many decades, brothers Van and Brad Anderson together led Avoya in becoming one of the world's most innovative travel brands. Today as Senior Advisor & Co-Founder, Brad Anderson continues to build Avoya's long-standing reputation for Integrity and Professionalism™ and provide important counsel, long-term strategic planning and advisory to Avoya's leadership team.

A New Partnership
Welcoming Certares as a partner to Avoya Travel in late 2021, we continue to scale up our brand reach, travel leisure platform and your opportunities to affiliate with us. Investing in people and technology remains a top priority, which despite the pandemic, has driven record high customer satisfaction ratings, with our Certares partnership pushing us further down our path to creating the industry's most powerful model combining technology with human expertise to help create amazing vacation experiences.

A Different, Better Type of Network
With a strong support staff and the highest support ratio in the industry, and a thriving Network comprised of over 1,000+ Independent Agencies, opportunities abound for travel entrepreneurs interested in being their own boss, owning their own independent travel business and living the life of their dreams.

Independent Agencies in the Avoya Network are finding greater success than ever before due to Avoya's unique offerings. Live Leads™, new clients accessible 24/7 and sent directly to Independent Agencies; patented technology to help travel professionals manage their business from anywhere, anytime; and unparalleled support to help agencies achieve their maximum sales potential are just a few of the many reasons travel professionals are choosing to join the Avoya Network.

Avoya has programs for both experienced agencies and those new to travel. Travel agency owners, travel professionals and others interested in owning and operating their own travel business should contact us today to make your mark in the future of vacation planning. Your opportunities await.