In September, we announced our new partnership with Travel Leaders Network (TLN), the largest travel agency consortium.

This new affiliation was established to deliver multiple reciprocal benefits to both companies by providing further opportunities for growth, and offering even more value to Avoya's network of independent travel advisors, their clientele and suppliers.

With this new partnership, Independent Agencies in the Avoya Network™ can now gain access to many of TLN's industry-leading promotional tools and its exclusive cruise, airfare and hotel programs. By linking each of their vast resources and distribution channels, Avoya and TLN form a combined marketing powerhouse that can be leveraged by members of the travel trade.

What does this mean for independent agencies that are part of the Avoya Network? In keeping with its enduring commitment to innovation, Avoya prides itself on its dedication to providing Network members and businesses with best-in-class resources, unmatched specialist support and next-level partnerships.

It's worth noting that Avoya spent several months meticulously researching and vetting potential partners, ultimately selecting TLN on the basis of the two organization's closely-aligned values, goals and visions for the future; including aggressive growth plans and mutually beneficial partnership programs for travelers, travel advisors and suppliers.

"Avoya's ambitious growth plans required an extensive process to evaluate which travel consortia might best match our ethos,"says Jeff Anderson, Co-CEO of Avoya Travel. "Running this process gave us a double win: not only did we find a great consortium in Travel Leaders Network, we also bonded deeply with other consortia leaders, competitors, and travel providers throughout the industry. 2023 is going to be a banner year for Avoya and we couldn't be more excited."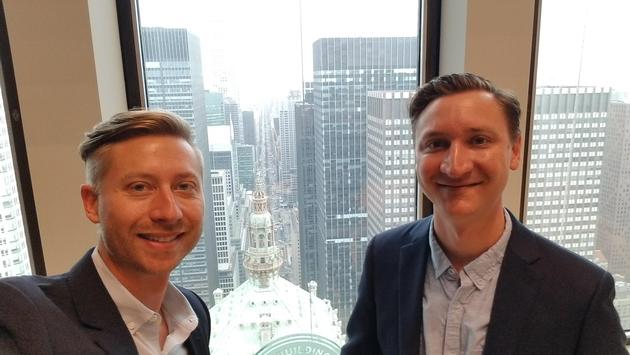 Avoya Travel Co-Presidents Jeff Anderson (L) and Michael Anderson (R).

In seeking out a new consortia partner, Avoya's primary focus was to establish a relationship with an organization that is likewise rooted solidly in travel distribution channels, has a highly respected leadership and operates a model that's symbiotic with Avoya's own platform, proprietary technology and patented Live Leads™ program.

With this partnership, Independent Agencies in the Avoya Network now enjoy:

• Access to two powerful turnkey marketing systems with omnichannel expertise.

• Powerful data accessibility.

• An expansive high-value database, now available in combination with TLN's leadership position and scale.

• Even more numerous and advanced marketing capabilities, including direct mail, new educational offerings, new group inventories to sell into, significant marketplace reach and much more.

To discover how your business can benefit from Avoya's partnerships, as well as our industry-leading resources and solutions, contact us today - we're ready to help you get started.

This article originally appeared on TravelPulse.com