The travel industry is one of the most exciting and rewarding industries to build a business in. What could be more enticing than touching base with clients while soaking in the sun somewhere in the tropics? But just like hitting shuffle on your favorite playlist, travel bears endless genres for both travel sellers and clients to choose from. Determining what "genre" or niche your independent travel business will fit in is essential as you begin (or continue) your journey as a travel advisor. Finding your business' niche will help you create the right experiences for your clients and give your business a competitive edge as the expert in your chosen specification.

So, what genre will you decide to play throughout your agency's lifetime? What niche will be most profitable for your small business? More importantly, what specialization will be the most fulfilling for you as an entrepreneur? Consider these four powerful tips to determine what your travel niche might be.

1. Remember Your Passion
Think back to when you first decided to join the travel industry. What inspired you to take the leap and make travel your business? What are the things that excite you most about travel? Was it cruising that sparked your interest in selling travel, or the honeymoon you went on that inspired you to create dream vacations for newlyweds? Maybe it was the unforgettable experience you had surfing in Costa Rica that led you to build your business around adventure-packed excursions along the coast of Central America.

Narrow down the answer to your "why?" and consider how to incorporate your interests into your business. After all, it's always easier to sell what you're passionate about. Your passion will fuel your travel business and add to the fulfilling professional path that you have dreamt of, and your clients are sure to feel that sense of passion radiate through you.

Avoya Tip: Expect your clients to have already studied the specific vacation they want to book with you. You'll need to become an expert in your specialization, so your future clients don't quickly outlearn you. Be able to provide your clients with more information than they can find online. After all, you are the travel expert. Don't lose a potential customer to a quick Google search!

2. Consider Your Expertise
Determine your professional strengths in terms of travel planning. For example, are you well-versed in certain cultures or activities? Maybe you're experienced in luxury travel or eco-friendly tourism. Being a jack-of-all-trades (but a master of none) isn't going to help you stand out in the marketplace, so consider leveraging all areas that you excel in to develop a more successful business while creating even more spectacular experiences for your clients.

Your expertise is what will draw future clients into your specific business model! Market your answer to why clients will want to work with you, and you'll be on your way to building a lifestyle of success.

3. Don't Stress About Being Too Specific
Your travel niche should be your business' bread and butter - the allure that will bring clients to your doorstep as the travel expert in your chosen field. While your travel business will be more successful with specialization, consider choosing a niche that can develop in the future. After all, your preferred "genre" may not be the same as you and the industry evolves.

Avoya Tip: Assume that your client pool will change, just as the industry will. Try to choose a specialization that will sustain consistent business year-round and in years to come.

4. Consider Market Trends
Take some time to research your market and area of expertise. What types of experiences are in demand? Are there specific types of travel that are currently popular and interest you? Maybe it's sustainable tourism or wellness travel. Then, consider how you can integrate these market trends into your travel business while still maintaining your unique approach.

Avoya Tip: Create a Venn Diagram to connect your passions, expertise and market trends. This will help you create a clear understanding of where your talent and current business opportunities intersect!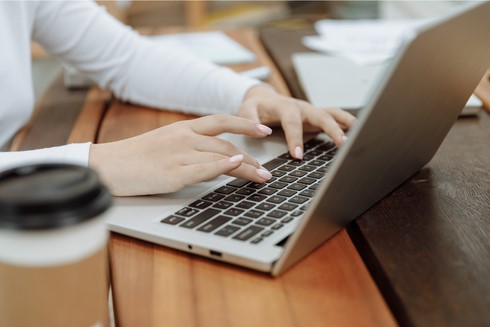 Finding your travel niche is crucial as you begin (or grow) your travel business. Imagine the countless dream vacations you'll plan for clients by identifying where your passions, expertise and market trends meet while also differentiating your business from the competition. The best part? By focusing on your specialization, you'll be able to target specific groups of travelers looking for precisely what your business offers - a win-win for your business!

Need more help finding what niche is best for you? Avoya Travel offers professional advice and business coaching through our optional Mastermind Program™, plus the best support ratio industry-wide, so you know that you'll get fast and effective support when you need it most. Don't go it alone! Let's discover the best plan for your independent travel business together.

Just getting started in the travel industry? We have a program for you too. Our dynamic and comprehensive travel advisor curriculum, Travel Agent Education Powered by Avoya, provides an educational experience that prepares you to successfully own and operate an independent travel business. Through this program, you'll learn about the basics of the travel industry, including entrepreneurship, as well as an opportunity to take the Travel Agent Proficiency (TAP®) test, paving the way to becoming a certified travel professional.

Whatever the path to building your ideal business may look like, Avoya will be there along the way, providing as much (or as little) support and resources as you're looking for. Reach out to us today by filling out the form below to find out how you can take your travel business to even greater heights!

Let's reimagine the way you sell travel together.