Alain Gerbault once said, "I wanted freedom, open air and adventure. I found it on the sea." We couldn't agree more! There's nothing quite like the thrill of sailing on the open water, exploring new horizons and experiencing the wonder of different cultures that awakens the adventurous spirit in all of us. If this resonates with you, then welcome aboard and ahoy!

At Avoya, we know that we all have that natural, inherent desire to see new places and discover new cultures. It's this passion that makes owning a travel business one of the most exciting (and rewarding) of all! But don't just take our word for it - the cruise industry is expected to bring in $155 billion to the global economy in 2023 according to CLIA's latest State of the Cruise Industry report, with forecasted cruise passenger numbers increasing by over 50% from last year!

Welcome to a world of endless possibilities where you can be your own boss, set your own hours and increase your earning potential, all with the ability to travel and see the world. There are many travel partners out there, but few (if any) are as committed to you as Avoya Travel®. With Avoya, you can count on us to be your dedicated travel partner as you turn your love for cruising into a thriving travel business.

Ready to seas the day and get started? Here are three reasons why cruisers just like you make extraordinary travel advisors:

You're an Expert in Cruising
As someone who has cruised extensively, your knowledge of destinations, ports and ships can be incredibly valuable to others looking to make the most of their trips. Your expertise allows you to determine which cruise lines have the best amenities and which ones to steer clear of, giving you a massive head start as you pursue your dream business.

With your experience in cruising, you also have a deep understanding of pricing trends, promotions and fees. This knowledge makes you an invaluable resource when it comes to helping others plan their dream vacation. You can provide insider information and advice that only someone with your level of expertise can offer, making your knowledge an already valuable asset to your potential clients!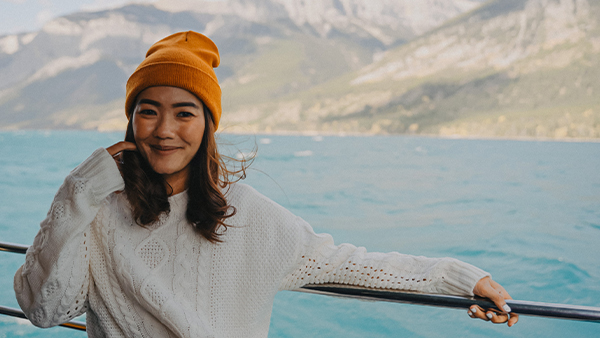 Personalization is Your Middle Name
As a travel agent, you can offer a personalized service that caters to each traveler's unique preferences and interests. Just like you prefer specific cruise lines, every client has a certain vacation in mind! You can use your expertise and passion to create customized itineraries that suit your customer's specific needs and desires. By sharing your knowledge of pricing trends, promotions and fees, you can help your clients get the best possible value for their money while maintaining a profitable business.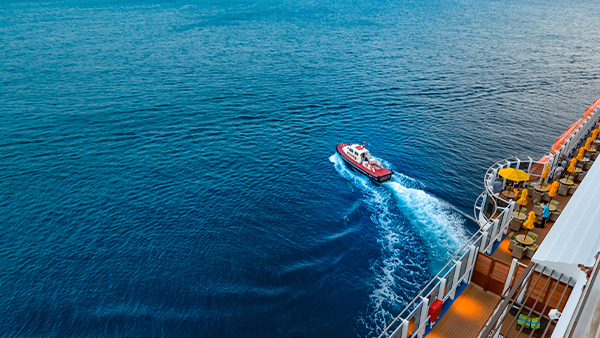 You're Passionate About Travel
What do people typically do before making a big purchase? They look at the reviews and first-hand accounts. As an experienced cruiser, you are that first-hand account! Your experience and passion will make you a trustworthy source of recommendations for your clients, so why wait to translate your cruising experience into a source of income?

Avid cruisers like you are always excited about traveling and helping others experience the joy of cruising. Your enthusiasm is infectious and can inspire others to book with you from their first cruise and beyond, helping you create a strong book of returning customers. As a travel advisor, you can share this passion for travel with your clients and play a large part in creating memories that will last them a lifetime. Plus, your clients will be able to notice your passion right off the bat, creating an increase in customer trust and satisfaction!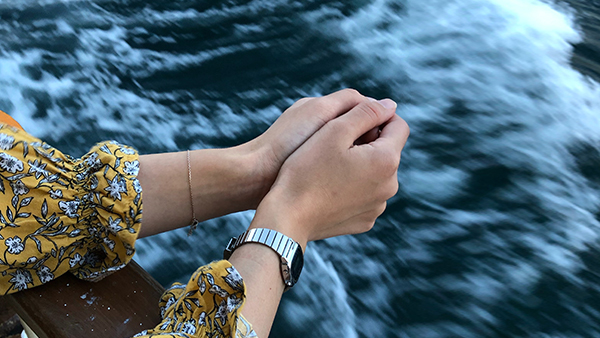 If you're an avid cruiser looking for a new business opportunity, we're thrilled to have you on board as you start your journey into the travel industry. At Avoya, we believe in putting the customer first and providing them with the best possible experience. As an Independent Agency Owner in the Avoya Network™, you'll be joining a community of like-minded professionals who are dedicated to making travel dreams come true and leading the future of travel.

As a member of the Avoya Network, you'll unlock award-winning resources and technology that'll help you seas the day and get started:

• Turnkey marketing assets to help you attract new clients in our Marketing Resource Center™.

• New clients sent directly to you, available 24/7 via phone, web or mobile app through Avoya Live Leads™.

• An elegant booking platform through Agent Power™ enhanced by time-saving technology and accessible anywhere in the world with internet – even from your stateroom balcony overlooking the ocean!

• Continuous professional development and education through in-person networking events, virtual webinars and individual sessions for quick tips, business insights, quote coaching and more!

• Dedicated agency support for your new or experienced business, available 7 days a week, wherever you may be.

No experience? No problem! Just a passion for travel and a drive to succeed is all we need to help you get started. We'll get you SHIP shape to start selling cruises, tours and more, all while making money from your passion – no stress, just success. So why not turn your love of cruising into a profitable business today and help others experience the thrill?

Don't delay your success! Pursue a life of adventure and freedom with Avoya and let your dreams set sail today. Fill out the form below to learn how Avoya can help you run a successful travel business and explore the world while doing so.