Starting your journey in the travel industry can be a thrilling new adventure, but it can also be overwhelming. With so many options for educational programs, webinars and certifications, it can be difficult to know what will work best for YOU! Let us help you out with that.

Today, we'll take a deep dive into all of the educational and professional development opportunities available at Avoya, so you can know what your options are and make informed decisions on where you want to invest your time and money. We'll look at free educational resources, comprehensive certification courses and everything in-between.

Is Travel Agent Education Required to Become a Travel Advisor?
Nope! By law, there is no exam, certification or degree required to sell travel. You heard that right! Anyone can get started in the travel industry, regardless of background, location or education. Of course, you'll also need a passion for travel and desire to create unforgettable experiences for your clients!

Because there are no formal legal requirements, you'll want to ensure you're not jumping in as a little fish in a big pond. Travelers seek out expert advice from vacation planners beyond the information they can get from doing a quick Google search, which is why it's important to be able to position yourself as the expert that they need.

The travel industry is constantly changing - new products are introduced; new policies are put in place. Taking the time to keep up with industry trends and participating in programs to progress your education will allow you to always be that travel expert that your clients turn to.

Obtaining a travel industry recognized certification demonstrates your commitment to professionalism, knowledge and motivation to become an industry expert. Completing a new-to-travel agent education program, like Travel Agent Education Powered by Avoya, is a huge first step in your professional path as a travel advisor! Education may not be required by some partners, but at Avoya we understand the value of an educational foundation for your business, which is why we created this unique in-house program.


What is Travel Agent Education Powered by Avoya?
Travel Agent Education Powered by Avoya is a dynamic and comprehensive online travel agent curriculum that provides new travel advisors, like you, with an educational experience that prepares them to successfully own and operate their own independent travel business.

Our program offers three different plan options to choose from, ranging from the basics to the pro plan, so you can ensure you pick the plan that's right for your new business's needs, as well as your budget.

With our Pro and Essential plans, we'll even sweeten the deal by including an IAM Membership for Cruise Lines International Association (CLIA), an FTP Membership for American Society of Travel Advisors (ASTA) and your affiliation fee to join the Avoya Network™ when you've completed the course, which will open the door for you to pursue additional industry certifications and begin your journey as an Independent Agency in the Avoya Network!

The lessons were designed with you in mind, crafted by a dedicated team with former travel agency ownership experience. Not only are they online and self-paced, but they are also available in both written and audio formats so you can tailor your learning experience to your needs!

Most travel agent education courses will teach you the basics and you'll finish the course wishing that you learned more. That's not the case with Travel Agent Education Powered by Avoya. Not only do our graduates finish the course feeling confident and empowered, but they are also outshining their new-to-travel peers by earning 50% more gross commissions and closing deals at a 40% higher rate!

What Are My Options After I Affiliate?
Every travel advisor is unique and has their own preferred ways of learning. Luckily, we provide educational opportunities to suit a variety of needs. Let's look at some options.

1. Foundations For Early Success Program
Our Foundations for Early Success Program was designed to give you insight and opportunities for growing and developing your travel business within your first year of business ownership.

Set in a small group setting, you'll learn best practices for handling situations you'll likely encounter in your first year as an independent agency. Our team of experts will help coach you on the journey from claiming to winning your first Avoya Live Lead™, guiding you to understanding how to define success for your business.

2. Supplier-Specific Training
What's the secret to success in the travel industry? Specialization! Finding your business' niche or specialization will help you create unique experiences for your clients and give your business a competitive edge as the expert in your chosen specification. It's true, the riches are in the niches.

If you know what you want to sell and you're ready to start making your clients' travel dreams come true, consider reaching out to our Brand Sales team! They help agency owners increase sales with designated suppliers by making sure they understand promotions, find the best deals and close more sales. They offer exclusive individual sessions, quick tips, business insights, quote coaching and more!

Need help determining your niche? Consider the things that inspired you to start this journey in the first place. What's your favorite type of vacation? What are the things that excite you most about travel? Our Brand Sales specialists will work with you to narrow down your specialization so you can start selling like a pro!


3. Webinars
The only thing better than professional education from industry experts is FREE professional education from industry experts. With webinars, you'll be able to learn from top-performing independent agents, senior leadership members and best-selling travel brands without spending a dime! They're also a great way to stay up-to-date with industry news and foster ongoing education as your travel business progresses.

Many travel industry publications offer free educational webinars, with new ones scheduled every few days!

At Avoya, we work hard to keep Independent Agents in the Avoya Network up to date on current events, Avoya initiatives that can help them further their business and the latest supplier developments through weekly webinar opportunities as well. From supplier chats to travel industry outlooks and everything in between, there's never a shortage of opportunities to learn. We're also proud to host our own weekly web series, On Deck with Avoya, where we discuss industry updates, conduct exclusive Q&A's and provide educational and business best practices for agents of all skill levels. Learn more about the series here and catch up on all episodes here.

4. Industry Events
Let's be honest, online educational opportunities are extremely convenient, but some of us prefer learning in an in-person environment. After all, who doesn't love having the ability to travel, network and build your travel business simultaneously?

Our Avoya Events team curates incredible professional development opportunities in some breathtaking locations around the world, from our Avoya Travel Annual Conference to supplier immersions and so much more. These events allow you to learn from industry experts, network with other travel advisors just like you and explore destinations or suppliers that you can sell to your clients! Take a look at our events calendar for 2023 here.

Can't make an in-person event? As much as we love to travel and connect with you outside of your home office, we also offer many virtual learning events and experiences that you can participate in.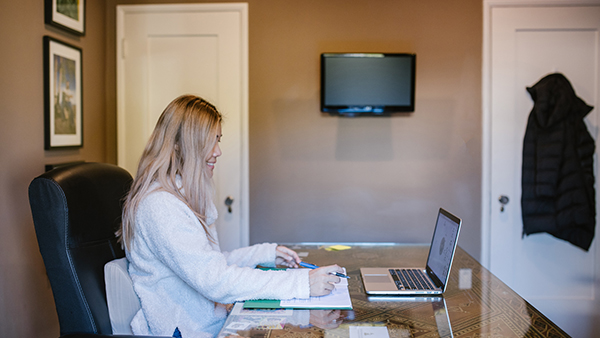 Where Will Your Travel Agent Education Begin?
Congratulations! You're ready to begin your educational journey as a travel advisor. Whether you decide to join us virtually or in person, we're here to help you find a professional development path that is perfect for YOU and your business.

Remember, the travel industry is always changing. The best way to position yourself for success is to become a lifelong learner. Whether you are new to travel or an expert in the industry, there is always something new for you to learn. By investing in your education, you'll stay competitive, enhance your skills, build long-lasting relationships with your clients and offer personalized travel solutions to meet the evolving needs of travelers.

Small business doesn't mean small opportunities. That's why when you affiliate your travel business with Avoya, you'll gain access to endless events to help you become a master of your trade (and crush your selling goals)! Discover all the ways you can sharpen your skillset through Avoya's industry-leading events and award-winning education programs. Fill out the form below to join and continue your path toward success!