As a travel advisor, you invest a lot of time into your clients and making sure they have unforgettable experiences, but do you invest the same amount of time into yourself? You deserve it!

This Self-Improvement month, we encourage you to reflect on how you can invest in your well-being and growth. This could look like scheduling a spa day, picking up a new hobby, seeking professional development or even just spending more time with the people you love.

Remember, self-care is not selfish! It's a necessary part of being able to give our best to others. Take the time to invest in yourself and recharge, so you can continue to provide exceptional service to your clients and consistently show up as the best version of YOU.

You know we're always by your side, supporting your journey. That's because we care about you! In honor of Self-Improvement month, we've put together a list of some personal growth ideas we think you'd find helpful. We know every travel advisor is unique, so we've made sure to include a variety of options!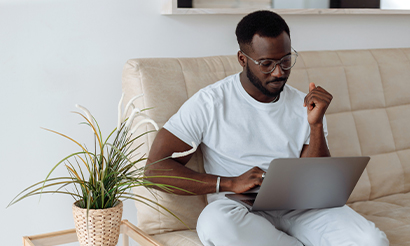 Looking for Mental Self Improvement?
Meeting your clients' needs requires a lot of brainpower. From gathering customer information to scheduling events, you may find yourself struggling to keep track of everything. If you've been feeling overwhelmed this year, it may be time to invest in some mental self-improvement.

The best way to clear your head is to take a break! Turn off your computer, go outside and relax. You own your own business, so you get to make your own rules. Make sure you're setting boundaries that allow you to maintain a healthy work-life balance.

When you're ready to come back to your computer, you can explore the various webinars, courses and professional development opportunities that Avoya offers! Whether you're looking to familiarize yourself with our resources and technology, or schedule a private coaching session, we're here to answer your questions and get you back on track! We'll help you develop problem-solving abilities, adaptability, resilience and workload prioritization, enabling you to handle unexpected situations and optimize the way you run your business.

Looking for Social Self Improvement?
Owning your own business doesn't mean you're alone! Not only are we by your side every step of the way, but you also have a network of over 1,800 other agents who are eager to connect. Our Community Forum is a great place to communicate with like-minded travel advisors within the Avoya Travel Network™. If you're new to the Avoya Network, we also have an Early Success program to connect with new advisors, learn exclusive tips from Avoya staff members and gain access to information that will help streamline your workflow.

Connecting with other advisors not only provides you with extra support and inspiration, but it's also an incredible opportunity to improve your communication skills, helping you connect with your clients better, build trust and rapport and improve client-agent relationships.

While professional connections are important, nothing comes close to the relationship you have with your friends and family. If your version of social self-improvement looks more like spending quality time with the people you love, then make sure you're scheduling those special moments into your calendar! Maybe it's time for you to book your own vacation and take your family to that one destination they've been talking about for years.

Looking for Physical Self Improvement?
When you're physically performing at your best, everything else in your life or business tends to reap the rewards! Consider how your body has been feeling this year and how this may have impacted your business. Is there room for you to improve your nutrition, sleep, exercise or movement?

Physical self-improvement doesn't have to be difficult. It could be as simple as picking up a new hobby to stay active or keeping a water bottle by your desk to hydrate throughout the day! These little changes can make a huge impact on your overall performance, especially when you are working from home.

Looking for Financial Self Improvement?
Small businesses sometimes come with big financial responsibilities. Monthly fees or initial investment costs can add up and sometimes you don't find out before it's too late.

Find out the costs of affiliating your independent travel business with Avoya and see how we compare to traditional host agencies and travel franchises!

Everyday is a New Opportunity to Improve Yourself
As a travel agent, self-improvement is crucial for you to stay relevant and competitive in the ever-evolving travel industry. By continuously enhancing your skills and knowledge, you can provide better customer service, streamline your operations and stay up-to-date with the latest industry trends and technologies.

You deserve a host agency that is as adaptable and reliable as you are! We constantly have our mind on innovation and are always exploring new ways to provide you with the best support possible, especially when it comes to being the best professional, and personal, version of yourself.

Ready to join us as we create the future of travel, going beyond expectations every day? Contact us by filling out the form below to get started! We'll connect you with a dedicated Specialist to answer all your questions and get you started on the path to thriving as an independent travel agency owner in the Avoya Travel Network.